The Symposium will take place in the Hotel "Le Mercure" La Grande Motte, France.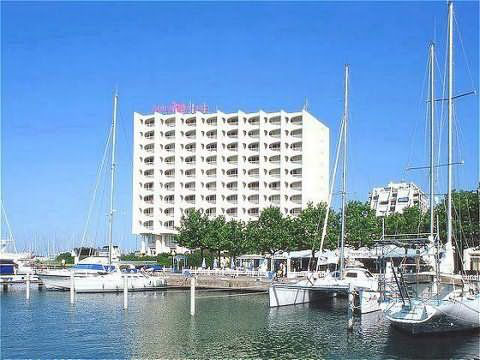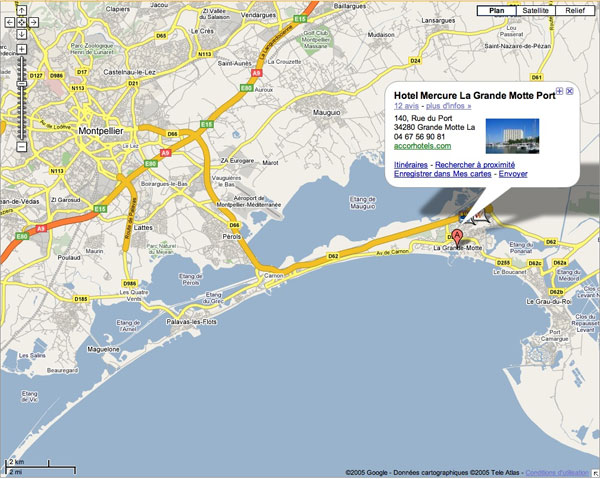 By train:
From Paris:
Only 3 ¼ hours from Gare de Lyon
TGV: 10 trains every day
Direct connections from Charles de Gaulle Airport
Easy access from Lyon, Marseille
… and by plane, Montpellier intl. airport:
Direct Flights to/from:
Paris, Frankfurt Hahn, London, Oslo, Clermont-Ferrand, Lyon
Through Paris and Lyon Hubs: anywhere
Reaching La Grande Motte from Montpellier
La Grande Motte is situated approximately at 20km from Montpellier see map(JPG). You may take a taxi, though shuttle bus connections are probably the best option. They depart from stop 'Odysseum' of Tramway line 1 (. From there, take bus 106 La Grande Motte ( direction 'La Grande Motte-Aigues Mortes' and stop at 'Le Port'.

ACCOMODATION
Special negotiated rates apply for SIES'2008 participants at the 'Hotel Mercure' where the Symposium takes place. A significant contingent of room has been pre-reserved in order to guarantee proper accomodation. This contingent expires on April 11th so past this date availability is not guaranteed. Booking must be done by fax using this form in order to benefit from the negociated room rate.