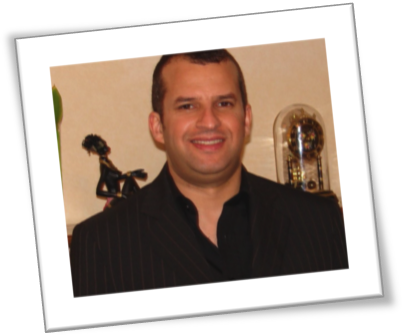 Abdelhak-Djamel Seriai is associate professor at University of Montpellier, France since 2008 and member of the Computer Science Department and the LIRMM laboratory.
He obtained his engineer degree in 1994. He obtained his PhD degree from University of Nantes, France in 2001. His PhD was about object-oriented reuse to facilitate complex view design. He joined then the Computer Science Department of Ecole des Mines de Douai, France as associate professor in august 2002. He worked on software reuse, software component, software architecture and software reengineering.
Between April 2009 and April 2010 he was co-leader of the DOC@LIRMM team. Between April 2010 and April 2014 he was the leader of the MaREL team (Model, Reuse and programming language Engineering). He was in co-charge of the master program on Software Engineering at the University Montpellier 2 between 2009 and 2012.
His research interests include software reuse, software architecture, software reengineering, software component/service, software product line, software evolution, source code analysis, search-based algorithms, etc.
He advised or co-advised 10 PhD; 06 completed and 04 in progress.
He involved in many research contracts: French national projects (Cutter, Mosaique, etc.) or private with industrial partners (Thales, Acelys).
He organized many scientific events as the International Workshop on Software Architecture Variability collocated with ECSA 2011; the International Workshop on Self-Adaptive Software Engineering collocated with CSMR 2008, the French-speaking conference on software architecture 2012 in Montpellier, and participated in the organisation of the joint conferences ECOOP/ECSA/ECMFA 2013 in Montpellier.
He is author or co-author of more than 50 publications in international journals and conferences. He is the scientific editor of the first French book on "software evolution and maintenance". He recently served as program committee member in the following conferences/workshops: Software engineering and Knowledge engineering conferences (SEKE), IEEE International Conference on Enabling Technologies: Infrastructure for Collaborative Enterprises (WETICE), SAVA @European Conference on Software Architecture (ECSA), Symposium on Modelling and Implementation of Complex Systems, International French-speaking conference on software architecture (CAL), International French speaking conference on information systems (Inforsid),… and as reviewers for SANER, CSMR, CAISE, … conferences.
He is owner of the French scientific excellence reward from 2009 to 2013 and from 2014 to 2018 (award given by the French government in recognition of the scientific quality of a researcher).