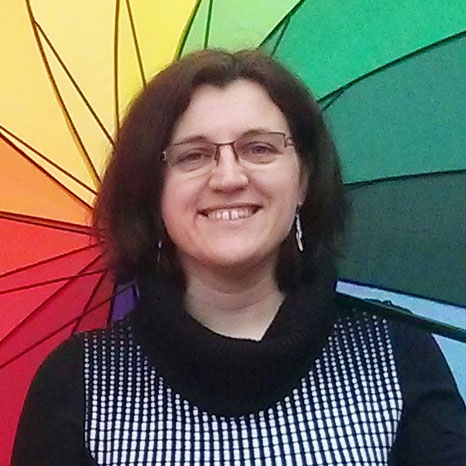 Júlia Borràs is a Mathematician and Computer Scientist since 2004 and 2006, respectively, and she obtained her European Ph.D. degree in 2011 working on kinematics and reconfiguration designs for the Stewart-Gough parallel platform.
She worked abroad for 6 years as a postdoc, two years at Prof. Aaron Dollar GrabLab group from Yale University and four years at the Karlsruhe Institute of Technology (KIT) with prof. Tamim Asfour H2T group.
She has worked on parallel robots, underactuated robot hands, grasping, dextrous manipulation, whole-body motion analysis, humanoid robot locomotion, novel designs for robotic hands and grippers, and robotic cloth manipulation. In 2018 she was awarded a Ramon y Cajal scholarship, one of the most prestigious senior postdoctoral scholarships in Spain. Recently, she has earned a tenured position at the Spanish Scientific Research Council (CSIC).