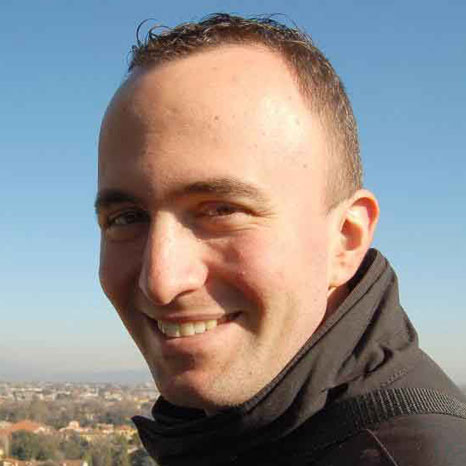 Associate Professor
Department of Industrial Engineering
Academic discipline: ING-IND/13 Applied Mechanics
Biosketch:
Nicola Sancisi was born on February 17, 1979 in Bologna, Italy, where he lives at present. He attended secondary school specializing in scientific studies at the Liceo Scientifico E. Fermi in Bologna, where he received the school-leaving certificate in 1998. He then received the Laurea degree (with honors) in Mechanical Engineering in 2004 and the Ph.D. degree in Mechanics of Machines in 2008 at the University of Bologna, under the supervision of Professor Parenti Castelli. From 2008 he works at DIN in Bologna, first as a post-doctoral researcher, and then, from 2013, as an assistant professor.
His studies are mainly focused on biomechanics, in particular knee and ankle modelling, experimental motion analysis, and prosthesis design and optimization. In this field, he collaborated with several research centers and international companies. His research interests include also the analysis and synthesis of mechanisms, both for biomechanics and automation. In this last field, he collaborated with several national companies for the analysis of automated systems.
His work in the aforementioned areas has been the subject of several scientific publications in international conferences and journals. In 2007 he received the best paper award from the IFToMM Scientific Committee. He is also the coinventor of an international patent.
He speaks Italian, English and French.