Bioinformatics and High Throughput Sequencing - 2011
Conference, Date: 22 march 2011, Venue: Institut Pasteur, Paris, France
organised by GDR CNRS Molecular Bioinformatics http://www.gdr-bim.u-psud.fr/ and ReNaBi http://www.renabi.fr/

Announcement
High Throughput Sequencing (HTS) techniques have revolutionized
numerous experimental approaches in biology, ecology, agronomy, and
medecine. Their applications cover domains as diverse as genomics,
transcriptomics, epigenomics, and meta-genomics or transcriptomics.
All HTS based assays yield huge sets of short sequence reads that
require specific, involved, but efficient bionformatics processing.
This conference provides a unique forum for research in
bioinformatics dealing with HTS data analysis and an opportunity to
discover the latest developments in the field.


The 2010, and first edition, was a great success as testified by the
full auditorium and the long waiting list of participants. We are
delighted to invite you to join for the second edition of this
conference. For the second time, participation is free of charge, and
it will take place in the large auditorium of Pasteur Institute in the
center of Paris.

Program (start 9 o'clock, end 18 o'clock) Program in PDF
9h opening

9h10 - 9h45 Sophie Coutant, Univ. Rouen, France
Exome Variations Analyzer (http://bioinfo.litislab.fr/EVA/) abstract

9h50 - 10h50 Ali Mortazavi, CalTech, Pasadena, USA
Self-organizing maps for analysis and mining of functional genomic data abstract

10h50 - 11h20 Break

11h20 - 12h00 Leena Salmela, Helsinki University, Finland, http://www.cs.helsinki.fi/u/lmsalmel/
Correction of sequencing errors in a mixed set of reads abstract

12h00 - 12h45 Jacques van Helden, Univ. Libre de Bruxelles, Belgium, http://www.bigre.ulb.ac.be/Users/jvanheld/
RSAT peak-motifs: fast extraction of transcription binding motifs from full-size ChIP-seq datasets abstract

12h45 - 14h15 - Break

14h20 - 14h55 Philippe Gayral, Institut des Sciences de l'Evolution, Montpellier, France http://sites.google.com/site/pgayral/ http://162.38.181.25/PopPhyl/
Reference-free transcriptome assembly in non-model organisms from next generation sequencing data abstract

14h55 - 15h45 Francesca Ciccarelli, Bioinformatics & Evolutionary Genomics, IFOM-IEO Campus, Milan, Italy http://ciccarelli.group.ifom-ieo-campus.it/fcwiki/
Genomic Instability and the Evolution of Cancer abstract

15h45 - 16h15 Break

16h20 - 17h00 Ana Conesa, Bioinformatics and Genomics Department, Centro de Investigación Príncipe Felipe, Valencia, Spain, http://bioinfo.cipf.es/aconesa/index.html
Differential expression with RNASeq: length and depth does matter abstract

17h00 - 17h35 Pierre Peterlongo, IRISA, Rennes http://www.irisa.fr/symbiose/pierre_peterlongo
Biological information is in the reads - abstract

17h35 - 17h50 Dr. Rick Tearle, Complete Genomics, Mountain View, California, USA
Complete Human Genome Sequencing of 40 Samples across 9 Different Populations - abstract

17h50 - 18h00 Closure




Organisation Committee
Eric Rivals, LIRMM - CNRS, Univ. Montpellier II

Stéphane Robin, INRA - AgroParisTech, Paris

Claudine Médigue, Genoscope, CEA - Univ. Evry

Thérèse Commes, CRBM, CNRS, Univ. Montpellier II

Emmanuel Barillot, Institut Curie, Paris




Sponsors & organisation
This conference is sponsored by: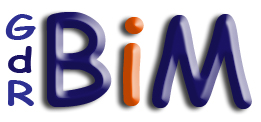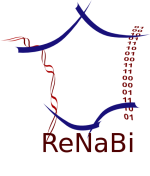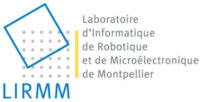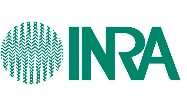 Date: Feb 2011
HTML generated by org-mode 7.01h in emacs 22