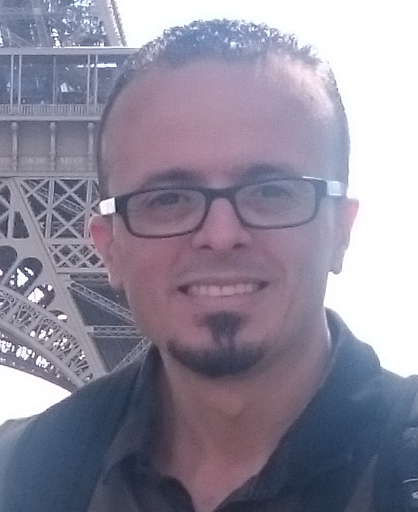 Chouki Tibermacine
PhD in Computer Science obtained in 2006
Associate professor (maître de conférences) at Montpellier II University, France

Mailing Address: LIRMM, 161 rue Ada 34392 Montpellier Cedex 5, France
Phone: (+33 | 0) 467 149 724
Fax: (+33 | 0) 467 418 500
Email Address: tibermacin@lirmm<.>fr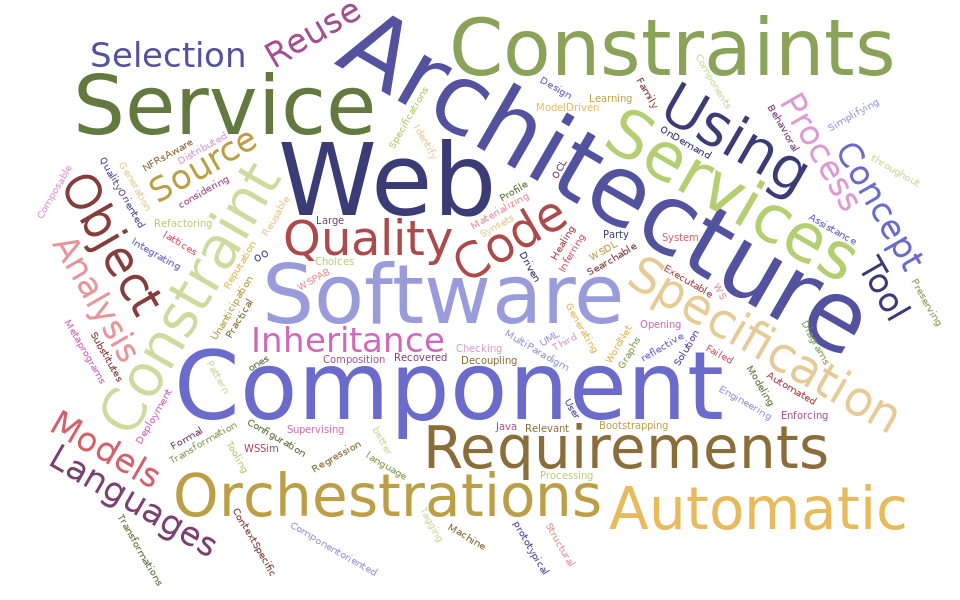 Generated by Wordle™ using the titles of my publications
Main Research Interests:
Software architecture description in both design and programming
Component-based and service-oriented architecture transformation and evolution
Teaching:
Object-oriented Modeling in UML and Programming in JAVA
Web/Event Programming in JavaScript and PHP
Component-based and Service-oriented Programming in Java frameworks/APIs


Selection of publications: A larger selection can be found in DBLP here.

Please note that only preliminary versions of these publications are downloadable below. Final versions can be obtained from the publishers holding the copyright.