You can download a PDF version of the Call for Papers and Special Sessions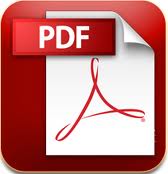 Call for Papers
Topics of interest include (but are not limited to):
New paradigms for reconfigurable and communication-centric computing
Reconfigurable and adaptive embedded SoCs
Communication-centric design techniques at different abstraction levels
On-chip communication architectures
Low power design of reconfigurable and multiprocessor SoCs
Communication-aware multiprocessor embedded systems
OS and middleware for reconfigurable and multicore SoCs
Specification languages and design methodologies
Verification and evaluation techniques
Industrial case studies
(special sessions)
Submission
Authors are invited to submit contributions as maximum 8 page papers in IEEE format. Contribution(s) have to be submitted electronically through the EasyChair portal of the conference.
Important Dates
Submission Deadline (regular papers) : 14th 13th April 2014, 23:59 CEST
Notification of Acceptance : 11th 28st April 2014
Camera-ready Due : 25th April 12th May 2014
All accepted papers will be published in IEEE Xplore. In addition authors of the best papers will be invited to submit an extended version for publication in special issue of a journal to be announced at a later point in time.
Special Sessions
The ReCoSoC'2014 technical program will incorporate Special Sessions, with the objective of complementing the regular program with new and emerging topics in the field of reconfigurable and communication-centric systems-on-chip.
Each session should comprise at least 3 presentations of 20 minutes each, addressing important research topics with relevance to ReCoSoC participants. A special session proposal must include the following information:
Title of the session
Session abstract (approx. 200 words)
List of the proposed invited papers (title, short abstract, list of authors)
Speakers' biography
Submission
Proposals should be sent via e-mail (in either PDF or plain ASCII text format) to the Program co-chairs, Luciano Ost and Ian O'Connor, by the submission deadline (21st February 2014, 23:59 CEST).
Important Dates
Submission Deadline (special session proposals) : 14th 21st March 2014, 23:59 CEST
Notification of Acceptance : 24th March 2014
Submission Deadline (special session papers) : 21st 31st March 2014, 23:59 CEST