Julie Cailler, a doctoral student at the University of Montpellier's Computer Science, Robotics and Microelectronics Laboratory, was awarded the third prize by the jury by Bérangère Briand, Head of Partnerships at the CASDEN regional delegation, Judith Roussel, Director of the Banque Populaire du Sud Public Service Agency and Carole Therond, President of the Gard MGEN section, for the presentation of her thesis on : "The use of competition for analytical tables in first order logic".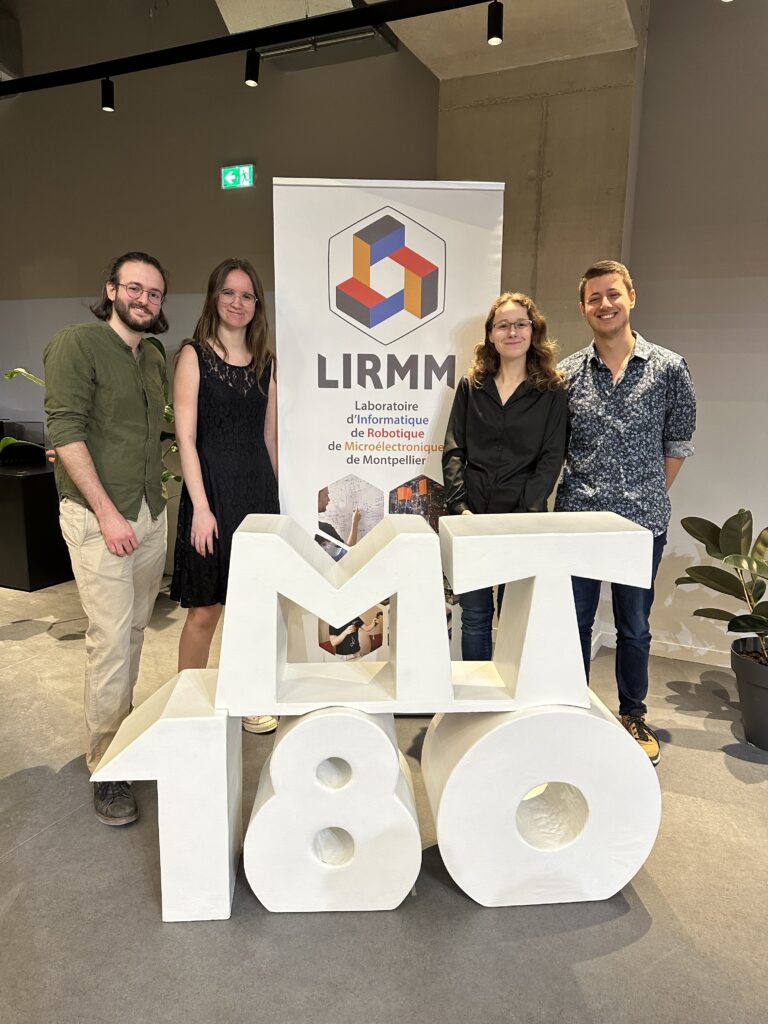 We are proud of our 4 PhD students who represented LIRMM at MT180s! They are : Julie Cailler (MAREL team), Bianca Jansen Van Rensburg (ICAR team), Thomas Georges (MAREL team) and Simon Besga (Advanse team).
The 2023 edition of the Occitanie-Est regional final of the Ma Thèse en 180 secondes competition took place this Friday, 17 March 2023, in the new auditorium of the University of Nîmes, located on the Vauban site. The competition is celebrating its tenth anniversary but the principle remains the same for each doctoral student: three minutes to present their research project in a clear, concise and convincing way to a very large audience.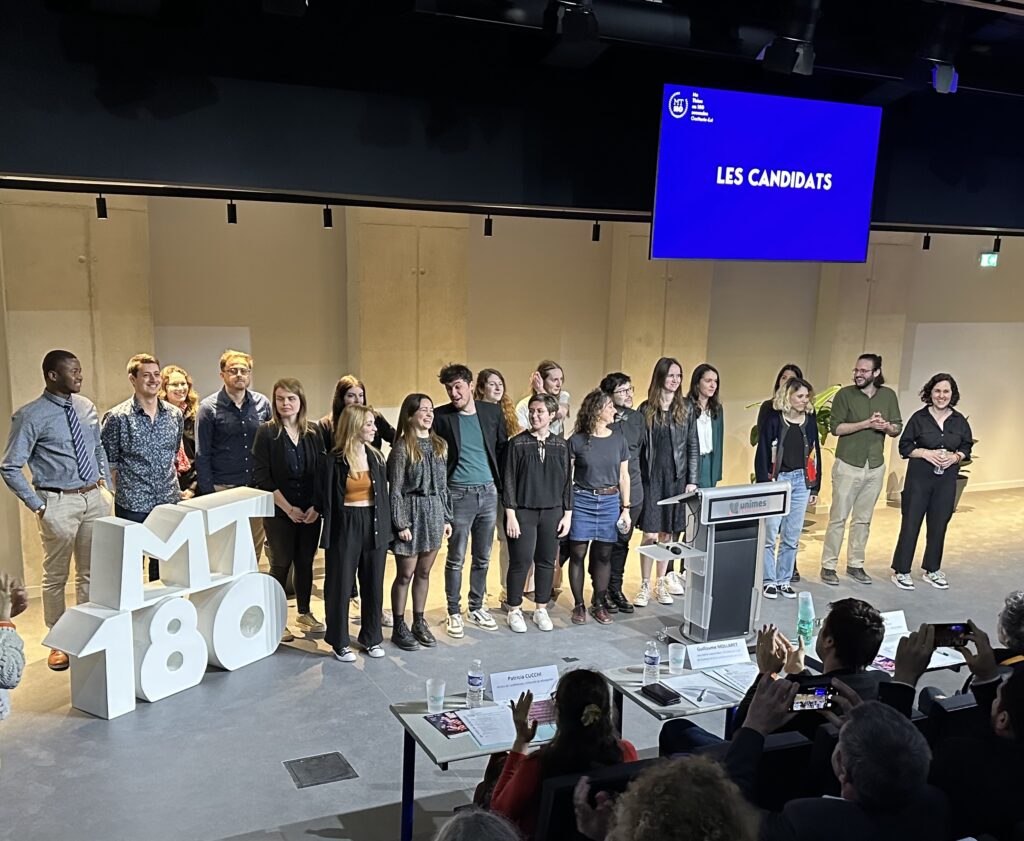 The 20 doctoral students from the universities and research establishments of the Montpellier Academy presented their research work in front of a large and enthusiastic audience. 300 people were present to attend this final and follow the passionate and popularised performances of the finalists.
The official videos of our 4 PhD students' performances at MT180:
Julie : https://youtu.be/ZExXtJ2UHSk
Bianca : https://youtu.be/7Vmtdo1A5vU
Simon : https://youtu.be/ZxOUdnNcVC0
Thomas : https://youtu.be/jj7nqfQgtYc
Read more: Return on the 2023 edition of My Thesis in 180 seconds
Read more: The art of convincing in 180 seconds